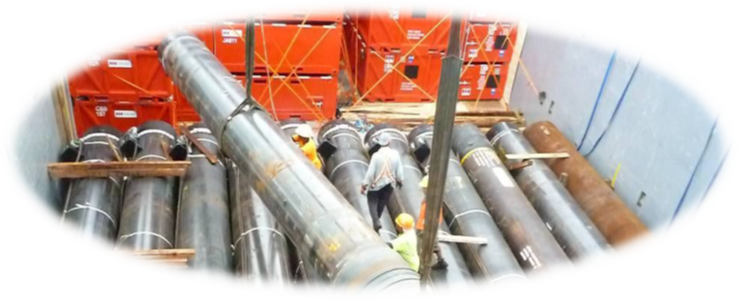 About Us

Our Specialize skills and Determination Strength


Magnate Marine has been in logistics and shipping industry since 1985. Over the years, we have proven ourselves as a transport solutions company. Time and time with our excellent services to clients around the globe, we have rendered the solutions for the transportations and excellent tracks with our sales volume.


All our staff are experienced in their individual scope, and they have proven the path for further progress and advancement. Our experience and working knowledge gained from operating the various operational woks of logistics operations.


We still improving our standards in quality service towards clients, and we assure the best for all our customers. We have achieved and given solutions for a number of project , OOG , unique , special lifting's , mobile shifting with rollers and have been the front key personnel for our customers needs and being the main supervision for cargo movements.


We have used our tugs and barges for various islands jobs in Indonesia , Malaysia , Thailand , Singapore , Myanmar , Sri Lanka and other various ports where mother vessel not able to move in to small island ports.


We engage in chartering business and lease tugs and barges, work boats, accommodation barges and other support engagement for working crews to ensure their transport solutions are absolutely in smooth operations.


We have been selling barges, tug boats, small vessels, accommodation barges and others which are available for purchase. We have been supplying crews for vessels, tugs and provide the immigration clearance. We provide the service of the port clearance as well the crews signing on / off. Arrangement of arrival and departure of vessel immigration/quarantine clearance.